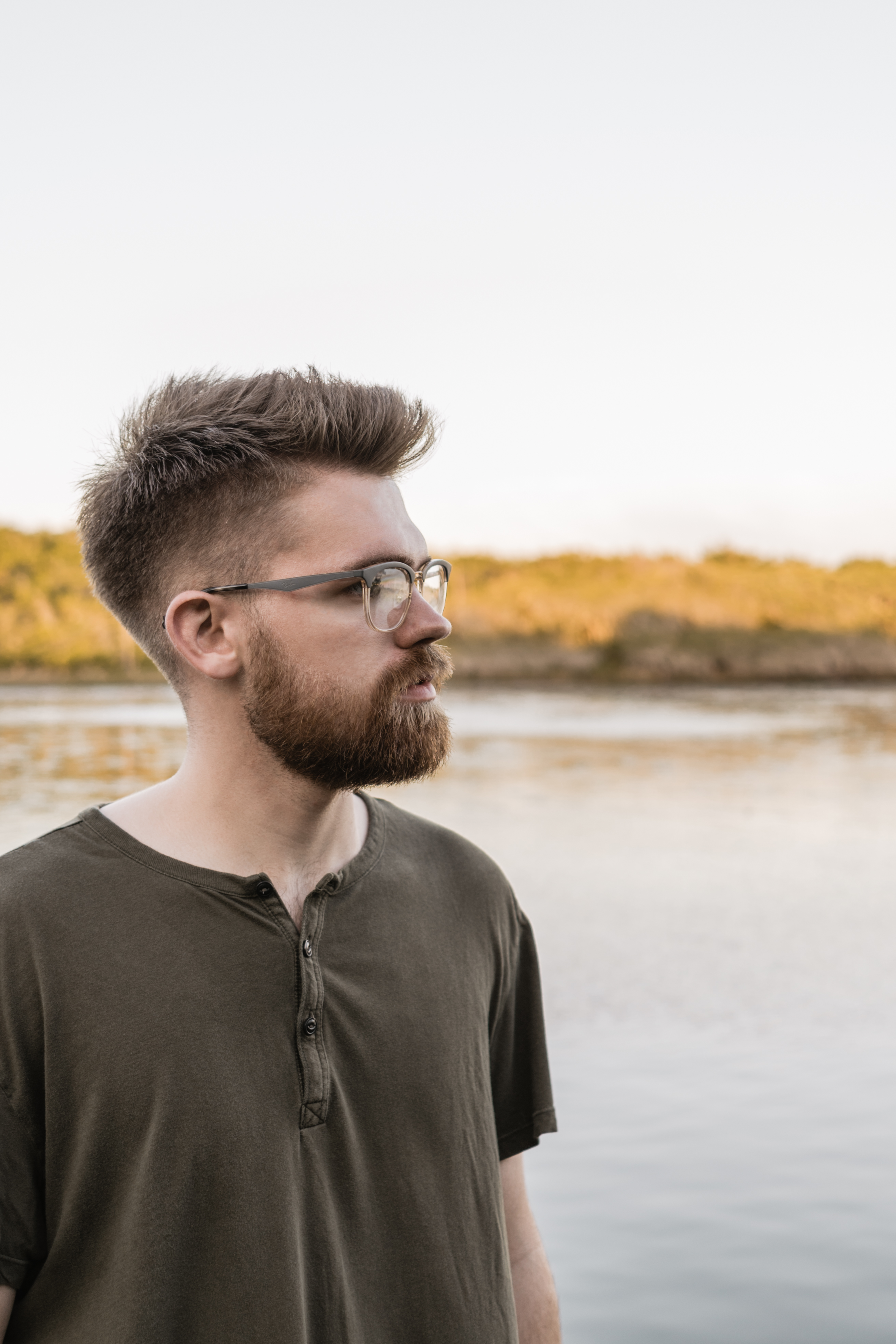 Every so often an artist comes along with that little something special. As you hear their song, you find yourself listening a bit deeper, you feel your head tilt as you pause to catch every tone and word. A hush will move through the audience as the attention of the crowd is captured by an uncommon talent. Allow me to introduce to you, a young man who embodies that something special, Logan Pilcher.
 We first heard Logan Pilcher perform here at 30A Songwriter Radio on our Tuesday night Open Mic. As he took the stage he stated that he hasn't really been playing in front of an audience and he is just kinda trying out some songs he wrote. As his first song came to an end the audience erupted in applause and comments such as… "if this is just him trying out a song"… and… "there is no way he doesn't play professionally"… to… "I'd pay to hear this kid play"… were heard throughout his performance.
 Mr. Pilcher hails from Ellaville, Georgia and moved to South Walton to pursue his education in videography through a program at Destiny Worship Center. You can often find Logan and other talented musicians from Destiny playing at our Tuesday Night Open Mic as one of their Small Groups meet here at that time.
 Logan Pilcher comes from a musical family but it was not until he started playing here on Tuesday nights that he began to put the extra effort into his music. With an uncanny ability to compose original music it seems that almost everytime Logan takes the stage you hear the words… "I just wrote this song so it may not be that great yet." I promise you, it is. Pilchers ability to capture your heart with his unique voice and meaningful lyrics never disappoints. At just 21 years of age it is exciting to think of where this young man will go. With his unparalleled musical gifts, humble and kind personality, coupled with the good looks that cause the young ladies to ask after him throughout the week after he has played, this rising star is sure to go far.
 Logan Pilcher was recently interviewed on 30A Songwriter Radio and he opened the show with his original song "Brighter Days." A song that speaks of the pain from experiences that have brought you to your knees but also promises hope. Pain and Hope that only Heaven knows. This song sung and played in Pilcher's unique voice is hauntingly beautiful and incredibly powerful. It's simple, soft sound surrounds you with a gentle comfort that permeates even your darkest memories. When i asked Logan about writing this song he said it is made up of little glimpses of stories of depression and struggle he has seen around him. His message is simple, "Don't give up. You're doing alright."
 Steve Kotowske of "Pawsitive Love Foundation" a locally founded non-profit organization that supplies properly trained service dogs to children and veterans at no cost to them, is working with Pilcher to use "Brighter Days" as a compliment to the foundation. Kotowske heard the song and said it is just perfect for what we do and I agree.
 Logan will be releasing an EP soon and his songs will be available for purchase so stay tuned.
 30A Songwriter Radio is pleased to announce that Logan Pilcher will be performing his original songs live here at our Music & Coffee shop Friday July 27th at 7pm. This is a show you do not want to miss. Join us as we enjoy this young, promising talent and gain the chance to say … "I saw him when he first started playing!" This guy is going places folks you don't want to miss it!
Logans Interview:
Logan's Friday Night Originals Performance:
 For more information, our schedule of events, and a podcast of Logan's live interview please visit "30ASongwriterRadio.com"
 For more information about what the "Pawsitive Love Foundation" does please visit
"Pawsitivelovefoundation.org" or call (850)-420-2894
 ~Josette Rhodes